How To Style Monochrome
 How To Style Monochrome [23/08/2013]
Monochrome is such a simple trend to abide by. Black and white black and white black and white, so simple but yet so effective. Along with the sport luxe trend (which I recently talked about), this sort of trend is pretty cheap to get a hold of and most of the high street chains should have what your looking for. I will be breaking down the look above to explain how to style the monochrome look. If your looking for some inspiration for this trend then have a look at this site.
The blouse is from Mango and you can get it over at John Lewis. For 25 pounds this is a bargain and you can get it by clicking on this link here! The bag beneath it is from New Look and you can get it from ASOS. Again, this bag is a bargain at 13 pounds, you can really see how easy this trend is to put together. Click here for the link.
The trousers are from J Crew and they are a pair of cropped black trousers. You don't have to use these ones specifically but they do fit quite nice. Here is a link for them. That being said, the trousers come in at about 70 pounds. If this is above your budget then try to get some New Look cropped trousers in-store instead. Generally speaking, your more likely to get fashion staples for better value inside a shop rather than online.
The heels are from Topshop and you can get them here for 62 pounds. I really like the monochrome element of these heels and for 62 quid they are pretty good value. The glasses are from Von Zipper and you can get them over here.
If your looking for celebrity influences have a peak below: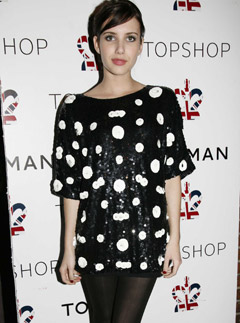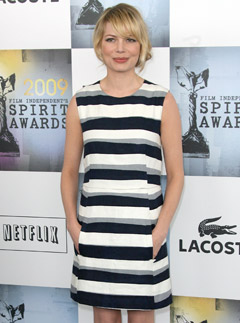 That just about wraps this article up! Comment below on what you think of this trend and look!
Social Media
YOU MAY LIKE
September 07, 2013
July 29, 2013
July 19, 2013